Through the play, the child expresses needs and desires, grows, affirms his existence and lays the foundation for the structuring of the internal world, and constitutes the first defenses against anxiety. A group course designed just for the little ones, based on motor games with skis.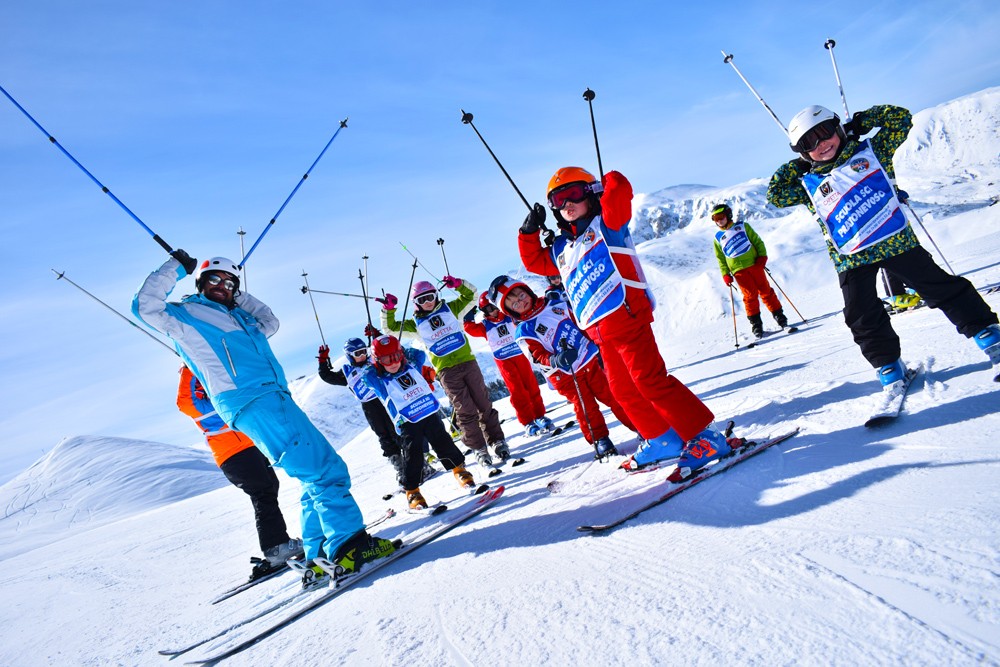 Group course for those children who learn to ski want to get involved, find friends, have fun together, discover new emotions by learning the rules of the mountain. Depending on snow conditions, free ride and freestyle.
REGULAR SEASON
12 HOURS WEEKLY
Valid in high season from Monday to Saturday
PROMOTIONAL
SEASON
10 HOURS WEEKLY
Valid during low season periods
from Monday to Friday *
WEEK-END
SATURDAY OR SUNDAY
Saturday afternoon
from 2 p.m. to 5 p.m.

Sunday afternoon
from 1 p.m. to 4 p.m.
CAN'T FIND WHAT ARE YOU LOOKING FOR?